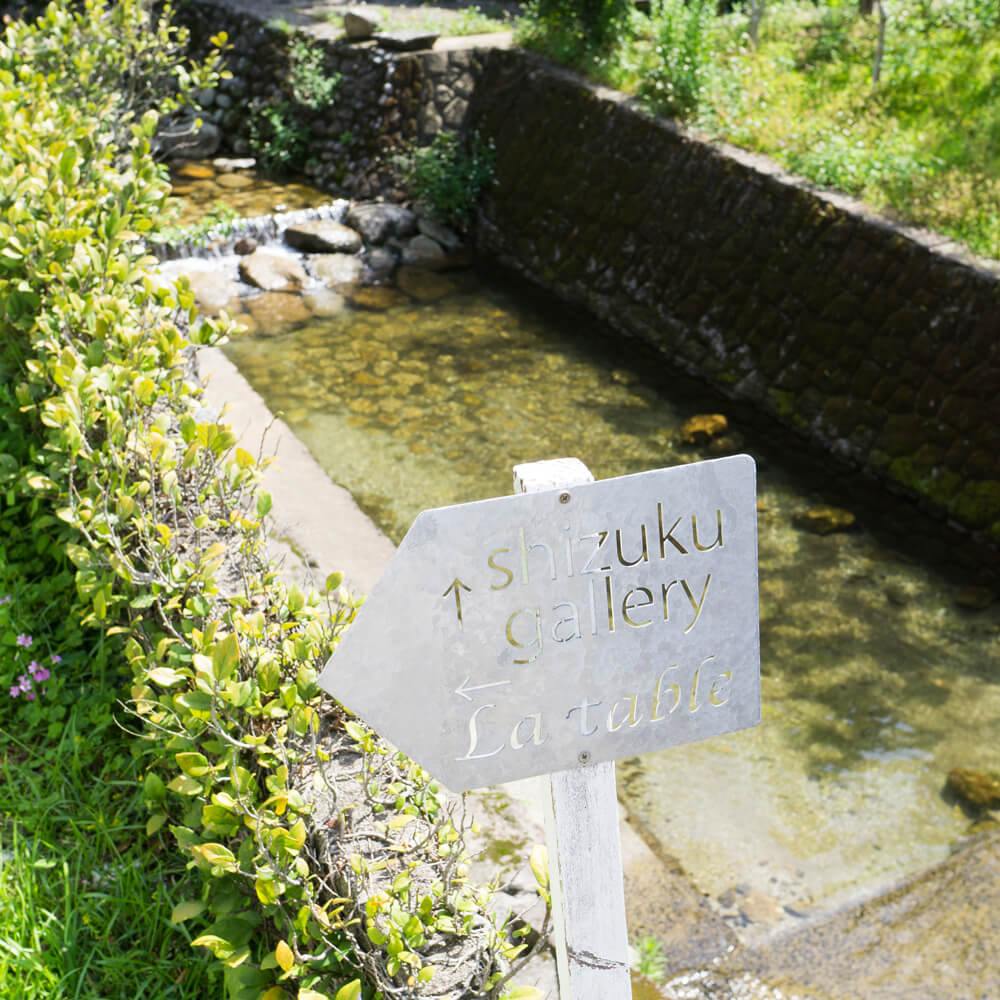 Make wedding rings, during traveling Yakushima Island.
Day2.
Now, I'm making consultation about wedding rings for the two who came from Hong Kong.
Today, It was a very nice sunshine-day to talk about rings.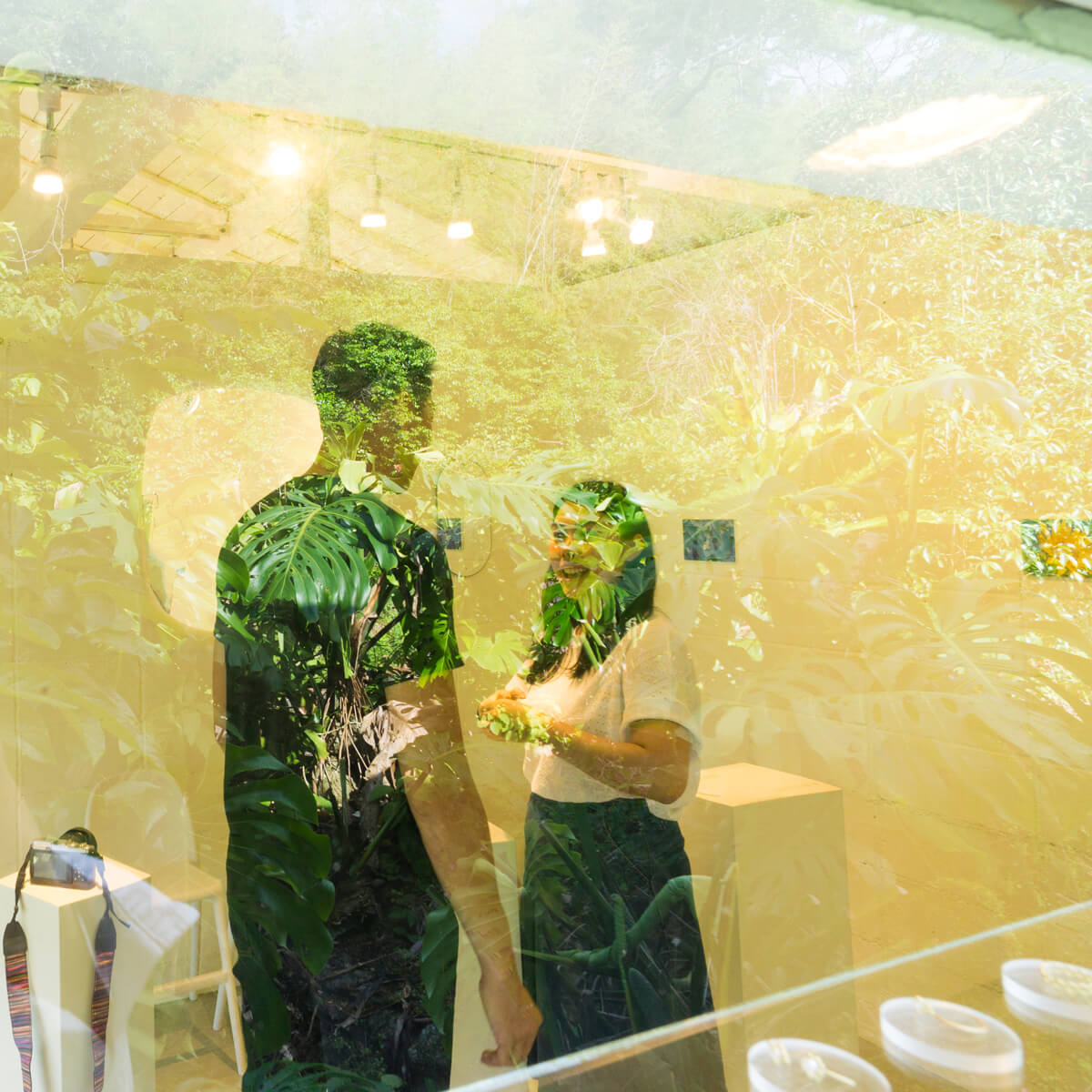 Aki and Hugo.
They came to Shizuku gallery in the morning, before they go around the Island.
"Today, we go to the beach to get shells!! "
They said.
And they tried sample rings I made during they were walking around the forest.
Actually, They had arrive at Yakushima 2days ago and directly came to my gallery,
and, we talk about the designs, materials, and price of wedding rings.
屋久島を旅して 結婚指輪をつくろう! Travel Yakushima and make wedding rings and…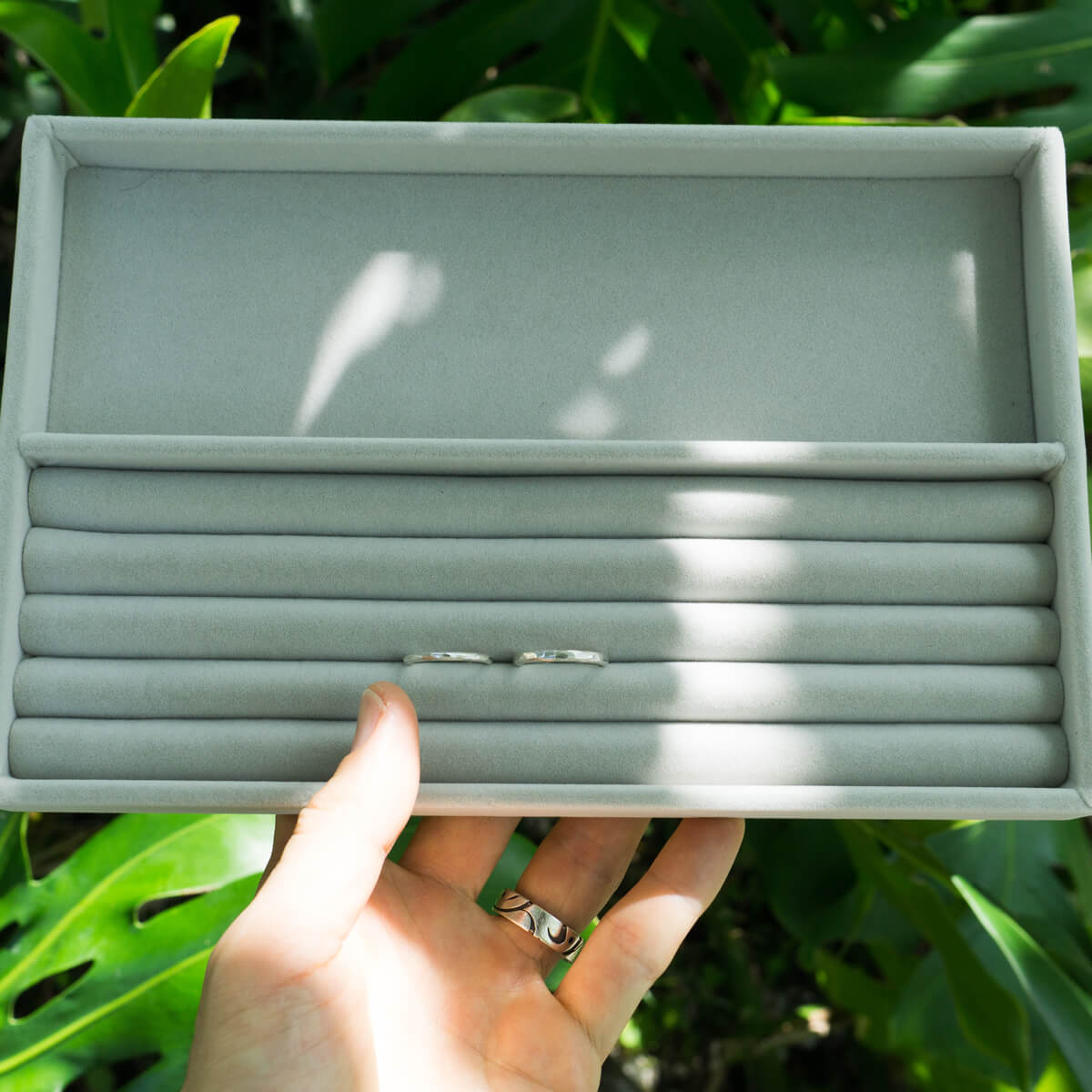 Sample rings in the green reflection.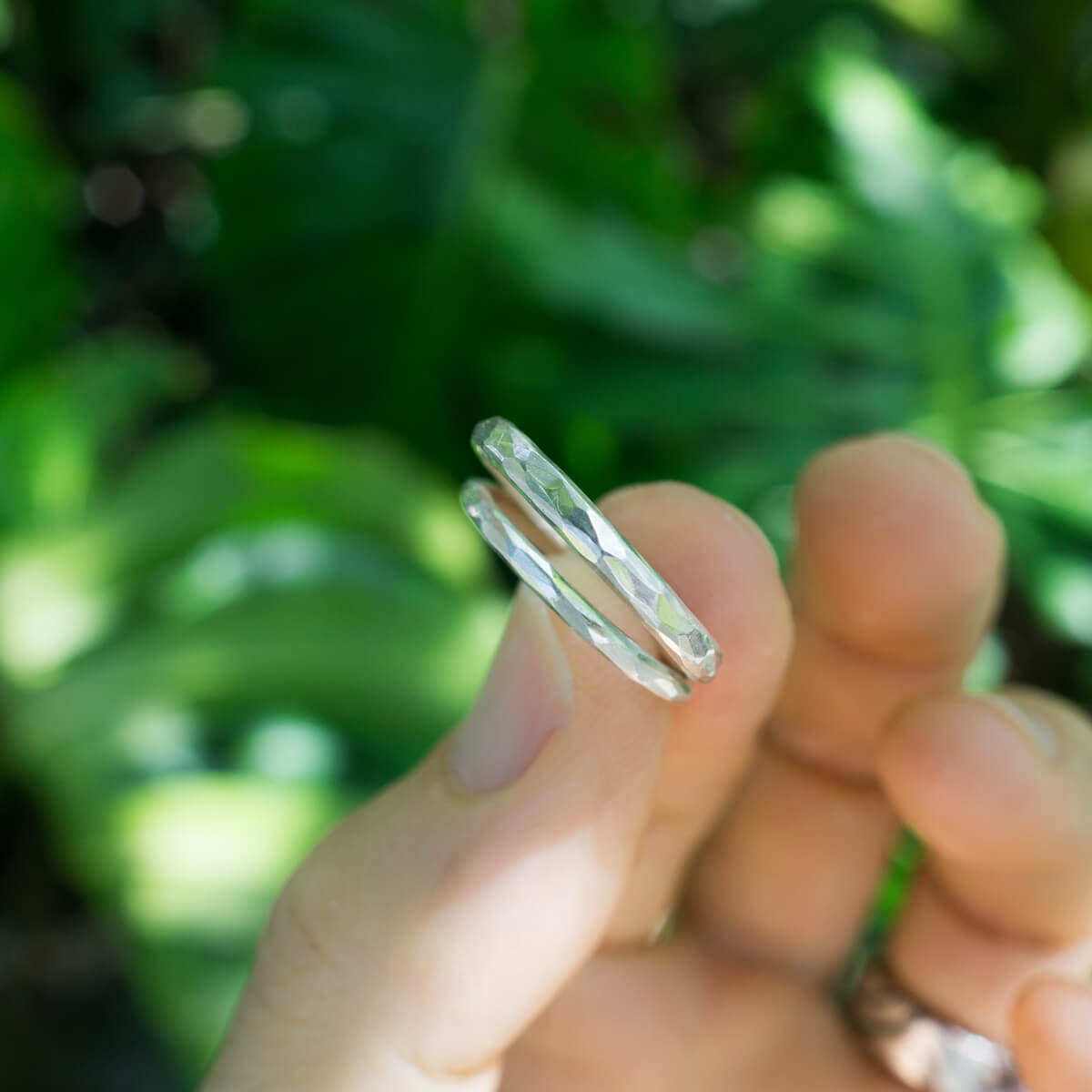 I put the texture with hummer on the rings.
Simle and delicate. Round-shape design.
After they trying rings and check the size and outline,
They tell me
"Very nice! Like this so much"
I was relieved to here that!
In the production phase of work, I make rings as same design with platinum.
Surely, will be lovely rings.
I'm already exited to make their rings from now!!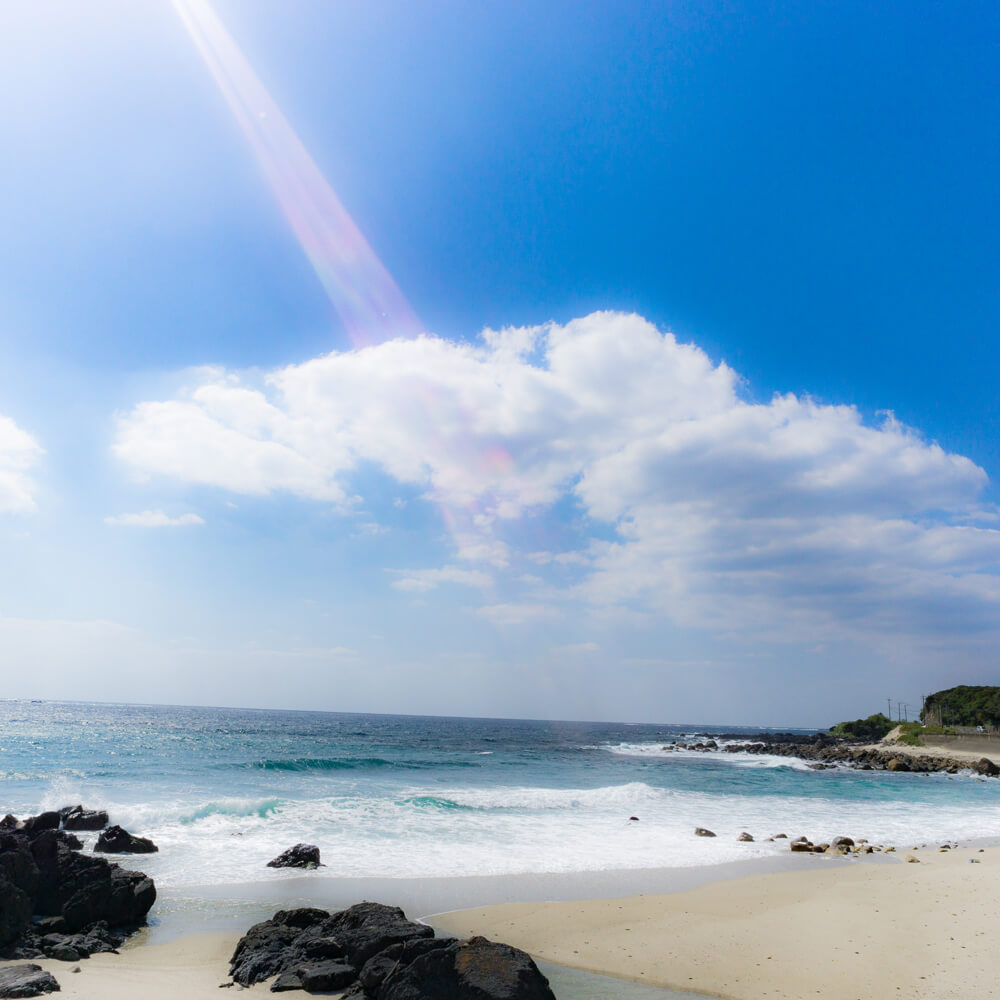 To the forest, on the beach
flowers, rainy day
In Yakushima Island, we can meet so many inspired things.
So,I think it is very nice to make something important for you during traveling this island.
Travel Yakushima Island
and
make wedding rings
and
Do yo wanna make your wedding rings in Yakushima Island?
Add your feelings.
As one of a kind.
I make special rings for you.
Travel Yakushima and make rings and
contact
hp@kei-jewellery.com
tel: 0997-47-3547