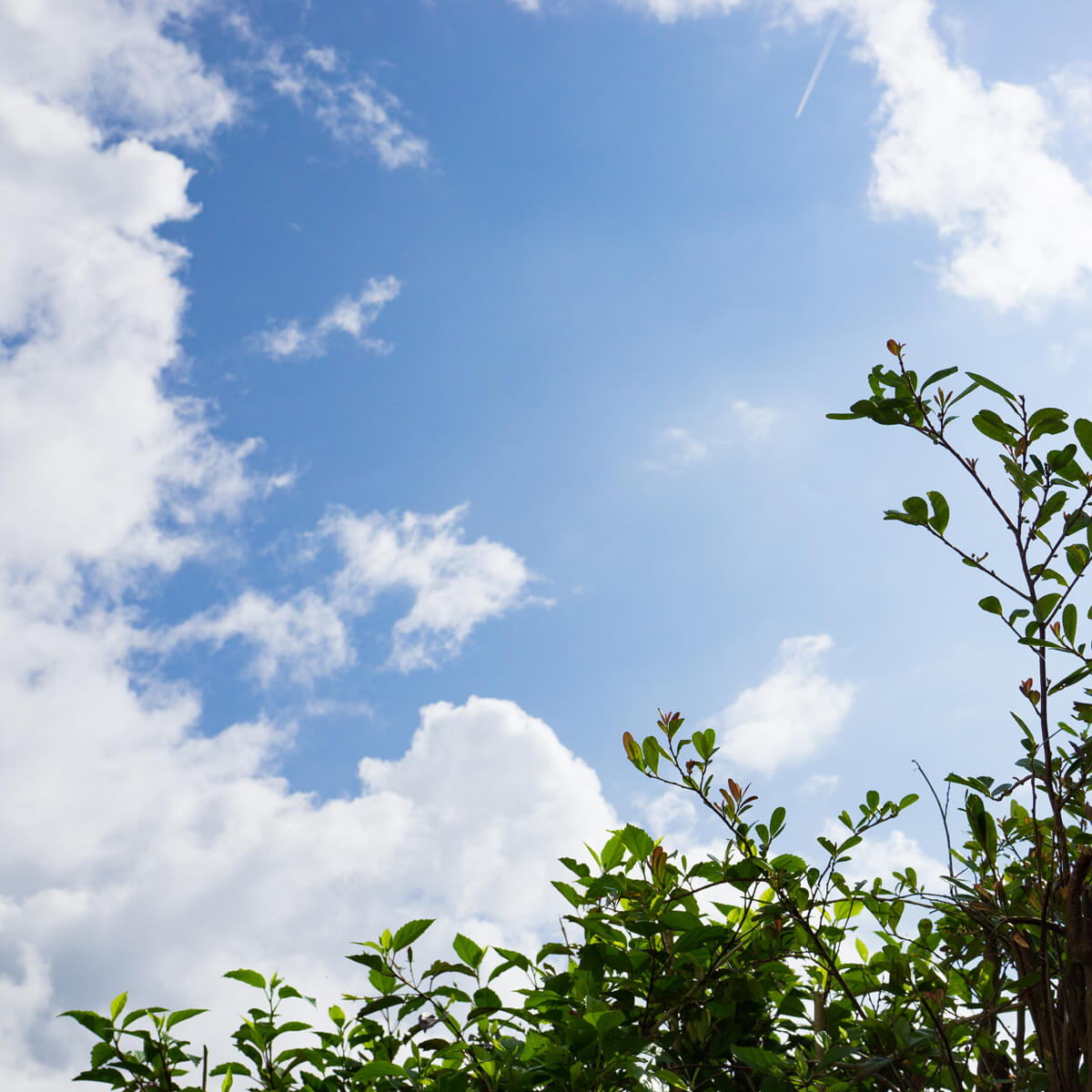 Wake up in the morning and look over the window,
blue sky was stretching out.
Nice wether for the first time in some days!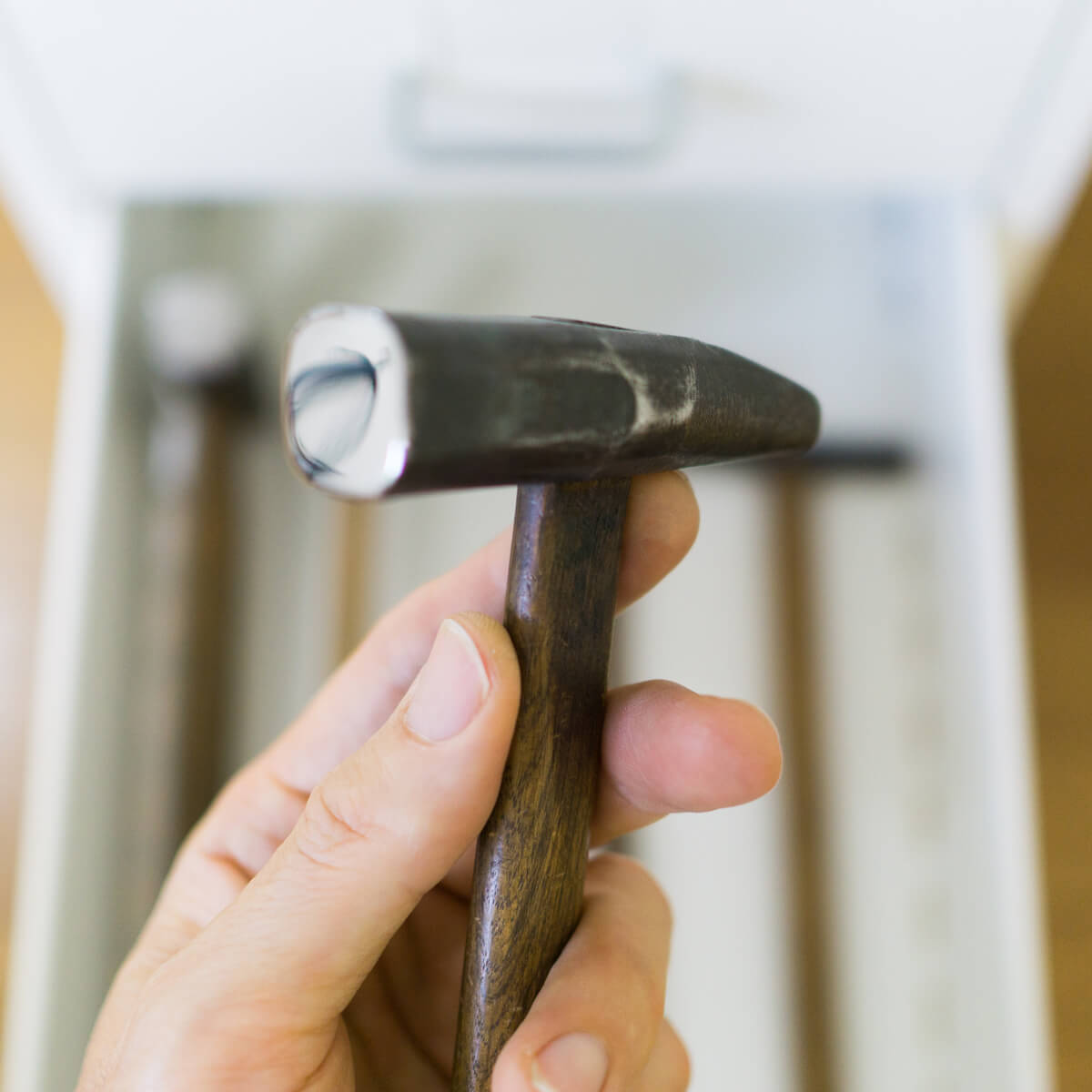 Today, I think I'll talk about story about my tools.
This Hammer,
I often use when I make texture on the surface of ring.
Rough and organic.
I specially like to make jewelry with simple tools,
because simple way to make jewelry needs so much imaginations.
So, When I chose my tools,
I sometimes make it by myself to minimize the necessity.
Otherwise, I get tools which has been used long time.
This hammer is the latter.
A senior craftsman I respect gave me his loved hammer before I leave Osaka to Yakushima.
Hammer is a kind of soul among our craftsman.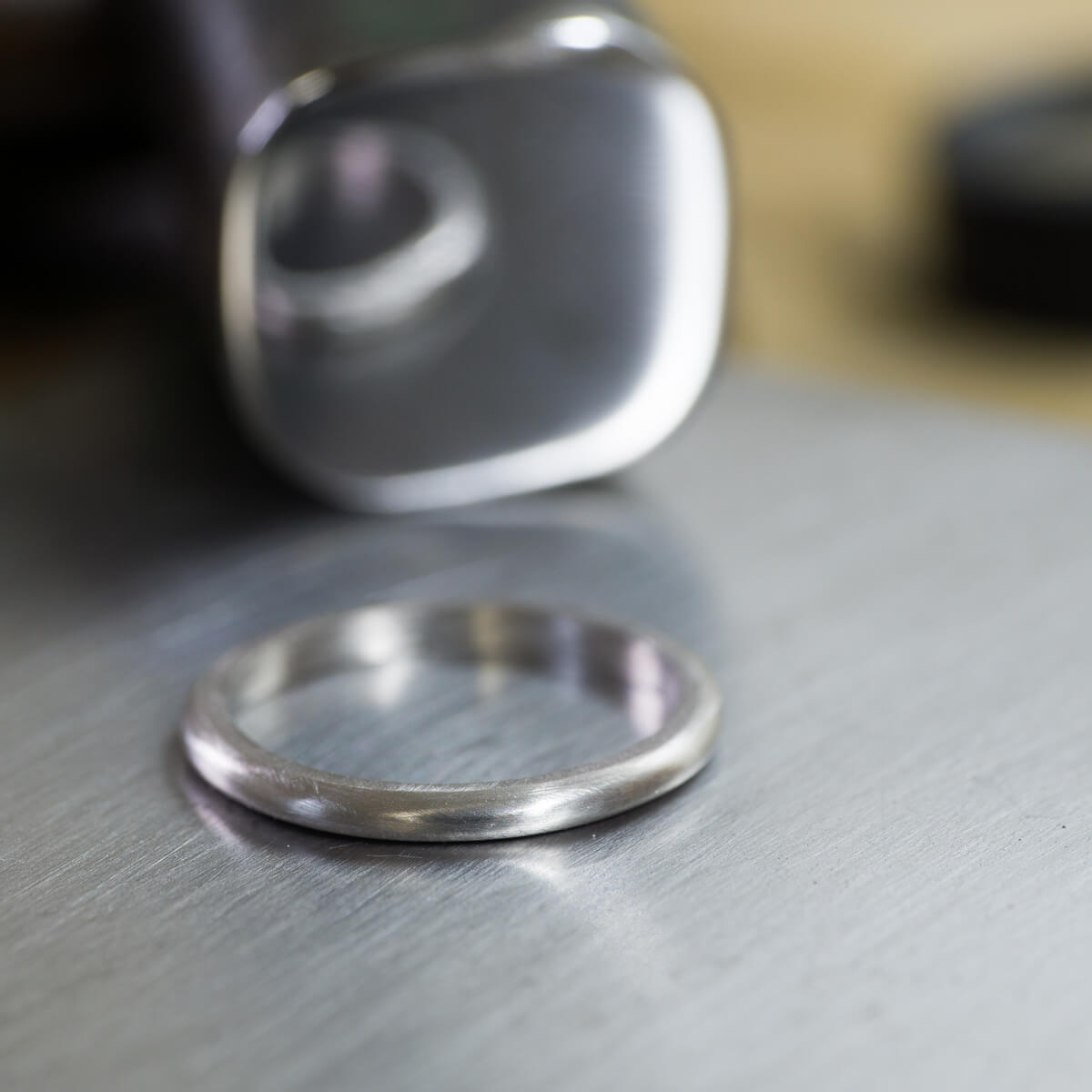 Platinum ring which has been polished smoothly.
From now, going to make texture with hammer.
Shiny surface of hammer can give shiny texture on the ring.
It's like a stamp.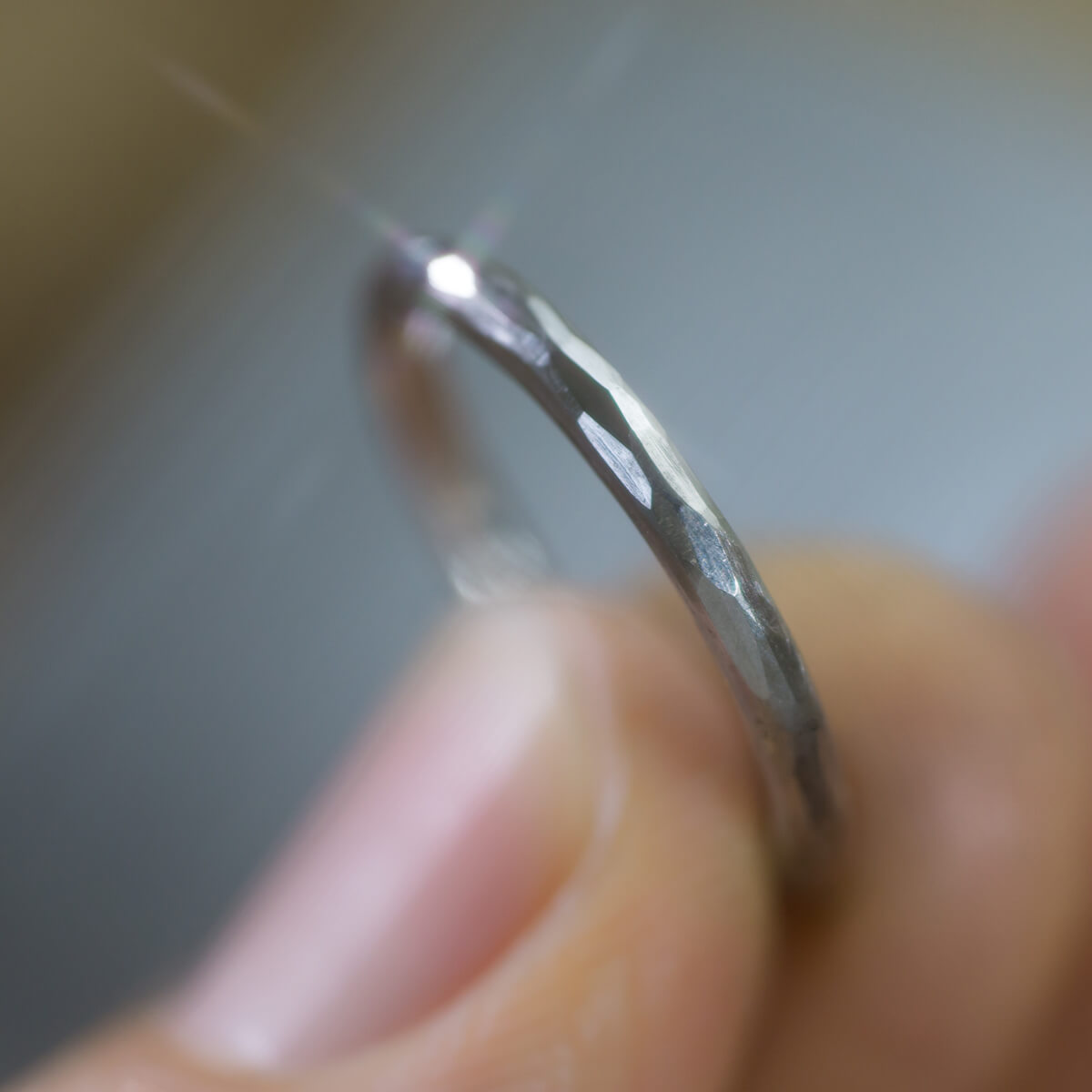 Maybe 10minutes, maybe 30minutes,
I had been into hitting it.
And, the texture appeared.
Was so original,
and I was so glad to see it!!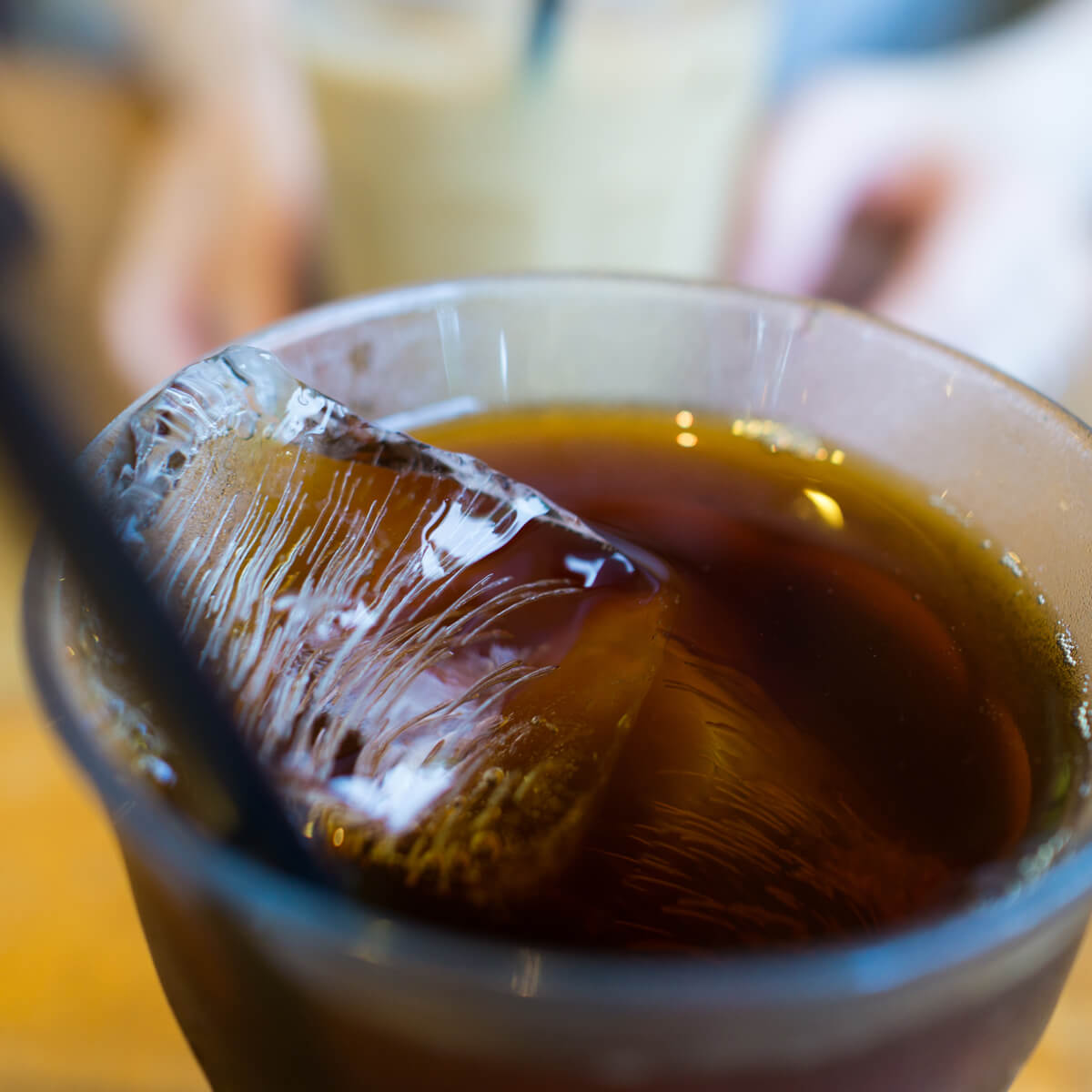 After the work, I went to Nomad Cafe to drink Iced coffee.
It has been a time for Iced coffee!!
Its very hot in Yakushima today!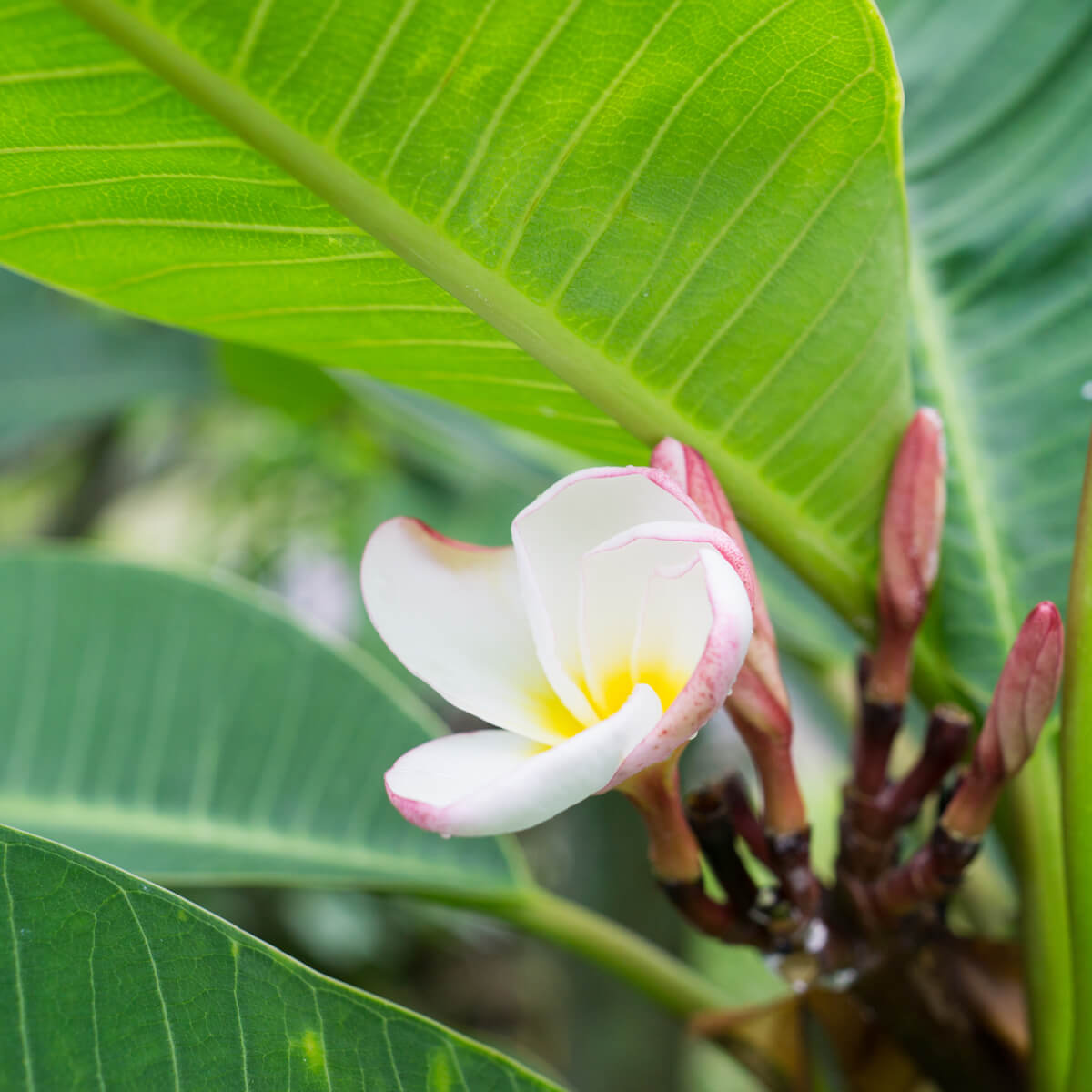 Plumeria flower was already at the garden.
The rainy season will be over soon.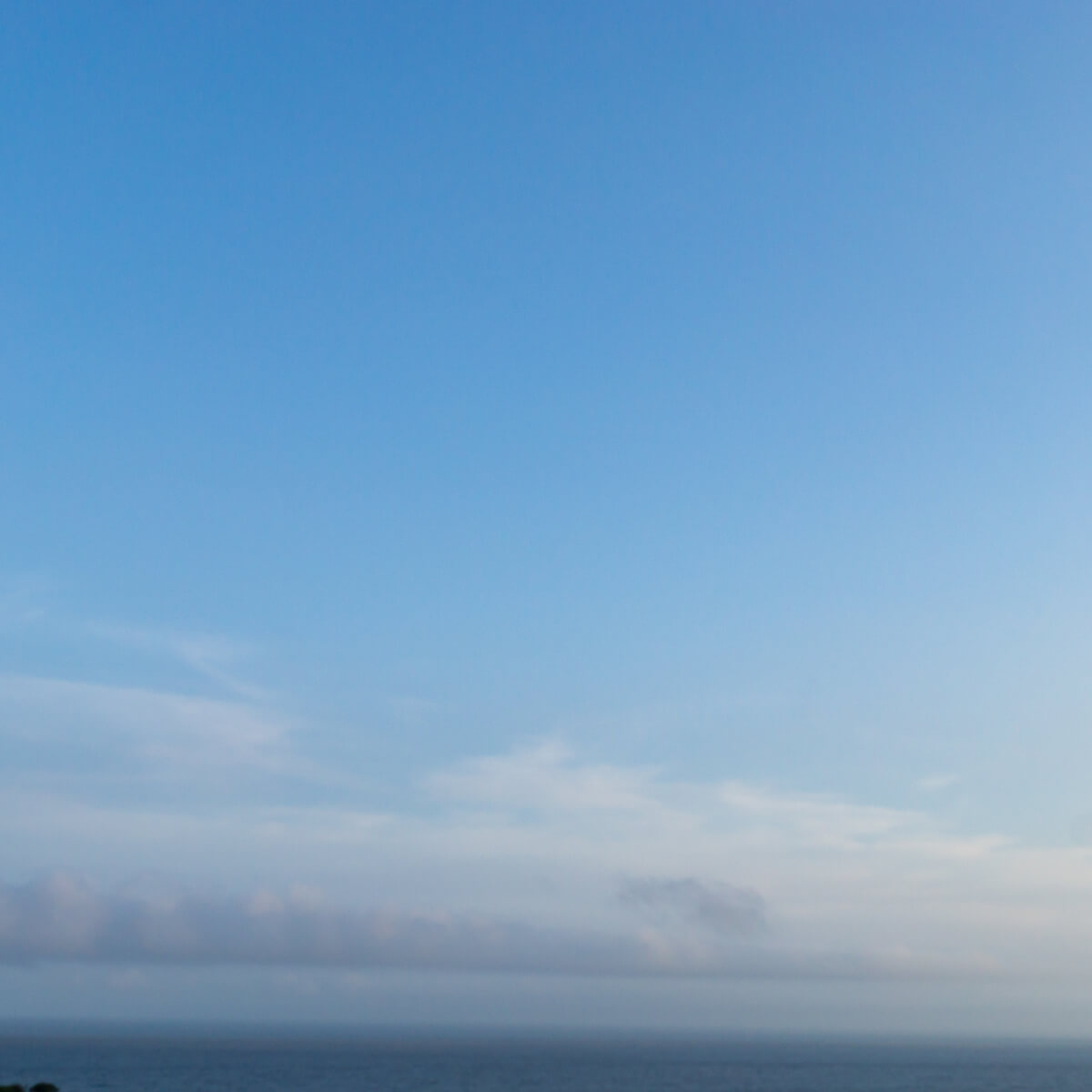 Horizon, today.
Thanks a lot for Yakushima.
Looking forward to tomorrow.
And looking forward to continuing to make the rings!
related articles
One-Of-A-Kind From heart to ring Making Wedding Rings In Yakushima